13th to 17th SeptemberВ in Wroclaw, Poland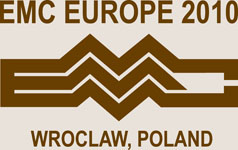 This year EMC Europe 2010 will take place in Wroclaw, Poland. The event will be hold from 13th to 17th September. EMCoS team will be glad to meet you at exhibition from 14th to 16th September at stand #7, show our products and discuss with you your simulation demands.
EMC Europe conference and Wroclaw International Symposium on EMC in 2010 will be organized together in Wroclaw, Poland under the auspicew of Dr Hamadoun I. Toure' Secretary-General of the International Telecommunication Union (ITU).
The intent of this conference is to bring together those working in the field of EMC as well as spectrum management, monitoring and congestion from European countries and from the countries of other parts of the world and create an excellent forum for useful contacts and exchange of scientific and technical information between researchers and practicing engineers from academia, research laboratories, industry and government a gencies. The symposium gives the unique possibility to present the progress and results of their work and to exchange ideas, discuss different points of view and share experiences with colleagues involved in electromagnetic compatibility of devices and systems spectrum management, monitoring and congestion.