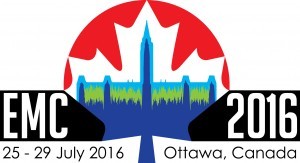 The 2016 IEEE International Symposium on Electromagnetic Compatibility, sponsored by the IEEE EMC Society, featuring an embedded Signal Integrity and Power Integrity conference, is the must-attend event for EMC engineers of all levels and specialties.
The IEEE EMC Symposium provides knowledge and tools that help engineers address electromagnetic environmental effects and electromagnetic compatibility. Stay abreast of current technologies, testing and engineering methods.
Join us at booth#222,  July 25-29, 2016 in Ottawa, Canada.