European conference on Electromagnetic Compatibility will be held from 2nd to 6th September 2019 in Barcelona, Spain.
EMC Europe 2019 focuses on the high quality of scientific and technical contributions providing a forum for the exchange of ideas and the latest research results from academia, research laboratories and industry from all over the world.
The symposium gives the unique opportunity to present the progress and results of your work in any EMC topic, including emerging trends. Special sessions, workshops, tutorials, and an exhibition will be organized along with regular sessions.
Join us at this remarkable event, booths #B5 and B6.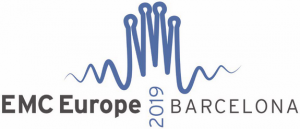 View the final program and dates of EMCoS presentations, poster sessions and workshops at EMC Europe 2019.
download agenda