Meet EMCoS at EMC Dusseldorf in Germany, 09.03.2010 – 11.03.2010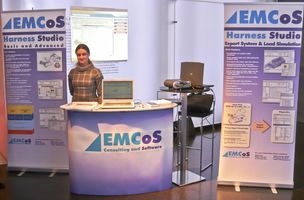 From 9th till 11th March the large European conference EMV 2010 will take place in Dusseldorf, Germany. EMCoS team will be glad to meet you there, show our products and discuss with you your simulation demands.
EMV 2010 is Europe's leading exhibition for Electromagnetic Compatibility – the ideal platform for the dialogue between users in all fields of the electronic industry, the suppliers of EMC solutions and services and scientific experts of the EMC branch.