Comfortable 3D post processing tools allow to extract, analyse and visualize results in fast and flexible ways. Various post processing functions are provided.
---
Current, Charge and Calculation Errors Distribution
Current and charge distribution on wires and triangles
Calculation error distribution on triangles (By Center or By Gauss, Absolute or Relative, E or H Field)
Current distribution arrows representation
Advanced visualization settings (arrows length and size handling, fix arrow size)

---
Near Field and Power Density Distribution
E, D, H, B Fields and Power Density (Total, Incident, or Scattered) visualization
Near Field distribution on near field areas
Near Field distribution on near field grid 2D planes
Near field visualization on 2D planes as contour lines
Color, arrow and bi-color representation modes for 2D planes
Arrow and iso-surface representation for complete 3D grid

---
Far Field 3D Pattern and Radar Cross Section
Visualization of monostatic radar cross-section (RCS) of the model excited by a linear polarized wave from different directions specified by spherical angles θ, φ and polarization angle η.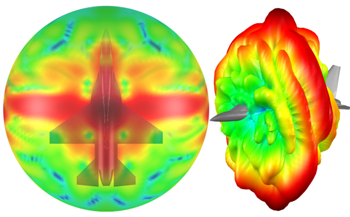 ---
Cylindrical Scan Distribution
3D distribution of E and H fields (vertical and horizontal components) for Direct and Optimized solutions on cylindrical scan surface.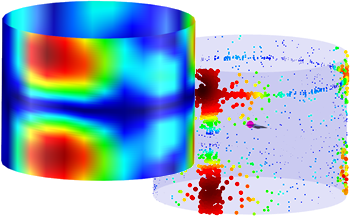 ---
Smart Entry System Analysis Tools
Analysis of smart key antenna operating spatial range
Results composition tool
Variation of antenna source parameters