---
Major Highlights
New Features in Filter Components Library
Via Shape Definition on PCB Data Import
Automatic Geometry Partitioning by Pins Position
New Features in Geometry and Model Handling
New Features in System Simulation Analysis Type
AFS Support in Multi Port Calculations
64-bit Version of ReMesh
New Features in EMCoS SimDAT
Extension of EMScript with New Functions and Features
Other Improvements
---
New Features in Filter Components Library
This new version provides updated Filter Components Library with improved GUI and hundreds of ready-to-simulate built-in models (capacitors, cores, inductors) based on OEM datasheets and measurements of actual components.
Support of new models in Filter Components Library
Smart filtering functionality
Importing/exporting of library content
Loading filter components as circuit elements
Viewing S-parameters for library components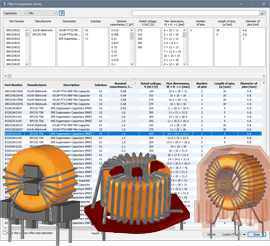 ---
New Operations in PCB Data Handling
Via shape definition on PCB data import
New version of the program supports definition of the via shape (Circle/Octagon/Hexagon/Square) on PCB data import from Stackup Editor.
Possibility to change the shape of the vias allows to significantly reduce the number of triangles in final calculation model for PCB.
Exclude features without nets from PCB data import
Automatic geometry partitioning by pins position
Improvements in ODB++ data reading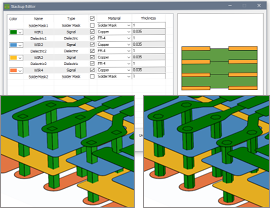 ---
New Features in Geometry and Model Handling
Multiple cut planes
Project and global user defined views
Solids filling mode
Projecting mesh vertices on analytical geometry objects
Enable/disable construction history for all geometry objects
Support of adaptive and fixed Working Plane type
Export of Near Field Probes to data file
Possibility to export Far Field Pattern data in Multi Excitation calculations for each excitation set
More convenient definition of Near Field Grid parameters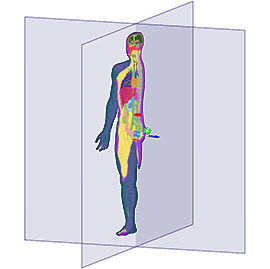 ---
New Features in System Simulation Analysis Type
Importing/exporting of complete system diagram
Automatic assignment of external circuit to device pins
Mirroring of schematic devices in System Diagram
TSReady support in time domain (TD) for linear elements
Support of different types of V, I sources in TSReady
Support of separate definition of Voltage and Current Probes
New type of labels "Netlist Content"
Usability improvements in System Diagram and Schematic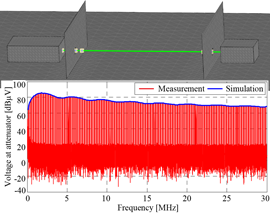 ---
New Features in EMCoS SimDAT
Expansion of 2D far field tool with Azimuth/Elevation CS
Handling of 3D currents visualization on thin dielectrics
Per-property transparency handling for mesh objects
Undo/Redo commands and History List support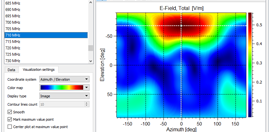 ---

Extension of EMScript with New Functions and Features
Syntax highlighting in Script Editor
New functions support
Report generation possibilities in MS Word and MS Excel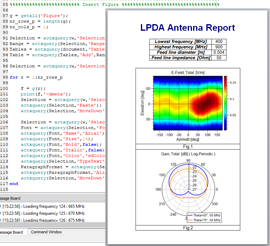 ---
Other Improvements
AFS support in Multi Port calculations
Geometry processing acceleration in TriD
Added support for CATIA V5-6R2018 geometry file formats
Import PCB data from ODB++ using drag-and-drop
Net-based body naming scheme for imported PCB data
Export of Near Field Probes to data file
Possibility to export Far Field Pattern data in Multi Excitation calculations for each excitation set
More convenient definition of Near Field Grid parameters
Possibility to use special approximation to decrease computational time for modeling of Finite Dielectric Substrates
Possibility to switch on/off batch files generation for computational task
Possibility to handle default calculation priority for solver execution
Usability improvements in Transfer Impedance 2D Plot Viewer
Decade and octave frequency range support in all analysis type projects
Copy image to clipboard from Viewer 3D
Improved Best Fit operation considering only visible objects
Increased resolution of Zoom operation in Viewer 3D
Improvements in shortcuts definition (possibility to use one key for command activation)