Consultations
Services
Trainings
Based on our long research and consultation history we can find highly sophisticated solutions for your complex EMC and antenna problems. we offer high quality service for competitive price.
We can look back on a large number of EMC and antenna-consultation projects that were conducted in the automotive industry. Depending on your special demands we can offer you the complete simulation chain from model generation to report presentation with detailed results and recommendations, or we can offer you just calculationВ service with the help of our large range of simulation toolsВ and computer cluster. Our specialized group can give you fast andВ optimized solutions to even very complicated problems.
Consultation projects can be conducted in our head office in Georgia or inhouse at your location with one or more engineers from EMCoS.
---
EMC-Consultation
We offer consultation services in the fields listed below. If you can not find exactly what you require please do not hesitate to contact us:
CAD modeling of EMC problems
EMI (Electromagnetic Interference from cables and devices)
Immunity problems, especially related to extended conductor structures
Crosstalk problems
Filter problems
ESD (Electrostatic Discharges) – System Level simulation
Low frequency problems (H-field and E-field estimation)
Adjustment of bench investigations on subsystems to large systems
---
Antenna-Consultation
We offer consultation services in the fields listed below. If you cannot find exactly what you require please do not hesitate to contact us:
Automotive glass antennas
Optimized antenna placement based on EMC considerations
Analysis and development of antennas for different applications
Electromagnetic interactions of antennas and electronic components on complicated structures (automobiles, ships, airplanes …)
Analysis of radiation and scattering characteristics of antennas mounted on large structures
Low frequency antennas
---
Whether you develop automobiles, aircrafts, ships, or other complex electronic systems you have to face serious problems due to the large amount of data that need to be processed and the special methods required in this field.
EMCoS can assist you in getting better products sooner to theВ market. EMCoS can help you to simulate and evaluate your new design and make the development process cheaper and more reliable.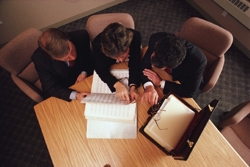 ---
We are serving the large car manufacturers, their suppliers and consulting companies. For example half of the 10 leading automotive car manufacturers all over the world are satisfied EMCoS customers today. Market coverage is rising continuously.
Our experienced team with internationally recognized scientists can support you with consultations on electromagnetic problems, CAD data processing as well as in the development of customized software for electromagnetic simulations and CAD.
The broad knowledge in electrodynamics, EMC, CAD and design of special purpose software is one important key to our and your success.
In the field of electrodynamics EMCoS focuses on EMC, ESD, analysis of antennas, high and ultra high frequency systems, wave guides and resonators. Active research supports the development of new solutions.
---
Your Benefits
Our customers use our simulation software to design state-of-the-art electronic products virtually, testing and optimizing their designs before they areВ built. Consequently, they save considerable time and efforts and are able to better allocate monetary resourcesВ on developing innovative ideas and launching them on the market. Whether our customers design the antenna, cable harness, bus system, or electronic control unit, we find new and exciting ways to inspire design.
The main benefits using our products and services can be summarized:
ShorterВ time to market
Higher product quality
Cost optimized products
Less testing expenses
Better understanding
---
---
EMCoS software is easy to learn and apply to practical problems. The excellent documentation and a detailed tutorials help you to produce fast results. In most cases no training is required.
To speed up the learning process and to access faster the numerous functions and features of EMC Studio we offer online training courses. This courses are structured according to your requirements. On request we offer to base the training courses on your special simulation problems and help you to establish your individual data processing chain.
Please contact us for further information.