3D CAD Models
CAD converters included in software package enable to import most popular CAD file formats directly into the program environment:
SAT (*.sat)
IGES (*.igs)
STEP (*.stp, *.step)
CATIA V4 (*.model)
CATIA V5 (*.CATPart)
JT (*.jt)
UG NX (*.prt)
During import of CAD models user can control conversion settings and perform healing operations automatically.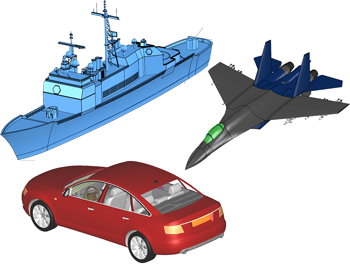 ---
Discrete Geometry Models
Discrete geometry model can be loaded and processed from NASTRAN (*.nas) file format.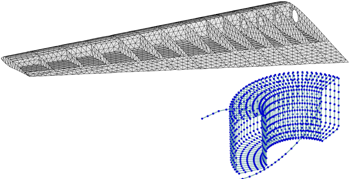 ---
PCB Data
ODB++ has been chosen, as one of the most intelligent CAD/CAM data exchange formats and widely accepted as de facto industry standard. Convenient stackup manager allows configuration of import options.
All imported PCB objects (layers, nets, component pads, dielectric substrate, vias) are converted to analytical geometry for farther processing. This approach is intended to include PCB topological information into the whole simulation model with car body, antenna and harnessing consideration.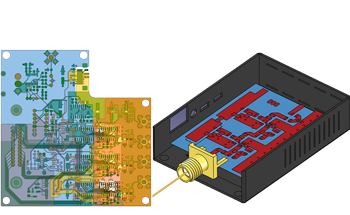 ---
Cable Harness and Devices Data
Harness data is imported from STEP AP 212 KBL (*.kbl) file format.
Information about devices can be specified from SPICE Netlist (*.cir) file format, loaded as Touchstone (*.SnP) data, or like IBIS (*.ibs) devices.
---