---
Major Highlights

3D PEEC solution for power electronics applications
Extended Human Exposure Simulation Toolkit
Stackup Editor for PCB data processing
Filter Components Library
Fast Direct Solver (FDS) for large-scale problems
Fast near field calculation using ACA algorithm
Support of multi-dielectrics with touching faces
Radar Cross Section Calculation
Improved PO solution
New System Diagram and Schematic features
Mixed S-parameters/circuit modeling for linear systems in FD
Updated EMCoS SimDAT (Simulation Data Analysis Tool)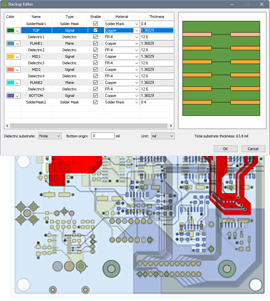 ---
---
3D PEEC Solution for Power Electronics Applications
EMCoS Studio introduces new 3D PEEC (Partial Elements Equivalent Circuit) solution for power electronics applications.
With this solution accurate estimation of  parasitic RLC parameters of complex 3D geometries (PCB layouts, bus bars, motors, etc.) can be successfully done. Automatic generation of equivalent circuits gives possibility to easily construct system level model based on functional circuits, parasitic parameters and additional components.
Advanced post processing tools for RLC matrices analysis are provided in updated EMCoS SimDAT environment.
---
Library of Voxel Based Human Models
Models are available with different resolutions and virtual skeleton allowing model posing
Materials Library is extended with properties of body tissues
Efficient Models Posing Tools
Auxiliary arrows for manipulation of virtual bone rotation around joints
Restrictions for skeleton rotation by biologically possible scenarios
User-defined model poses
ICNIRP Based Human Exposure Analysis
Simulated electric/magnetic field and current density analysis relative to ICNIRP levels
Single-frequency exposure analysis
Multi-frequency exposure analysis
General public and occupational exposure scenarios
---
Filter Components Library
New integrated library of pre-assembled standard filter components of different types (capacitors, inductors, chokes) provides possibility to easily add a desired component to 3D filter layout. The library is based on OEM datasheets and measurements of actual components.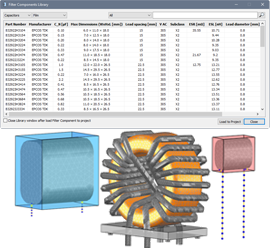 ---
Radar Cross Section Calculation
New tools for calculation of monostatic radar cross-section (RCS) of the model when excited by a linear polarized wave from different directions specified by spherical angles θ, φ and polarization angle η.
New Radar Cross Section observation object
2D post processing tool for Radar Cross Section analysis
3D post processing tool for Radar Cross Section visualization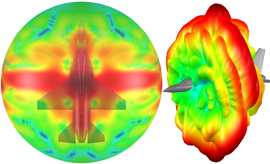 ---
Improved PO Solution
Improved PO solution allows consideration of infinite ground, determination and excluding from analysis shaded regions, analysis of different types of sources (plane wave, electric/magnetic dipole, near field source, radiation pattern source).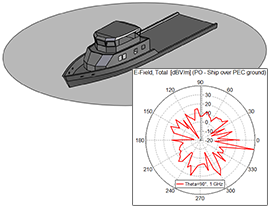 ---
New System Diagram and Schematic Features
Manual re-routing of connection wires
Support of nets labeling
Automatic generation of symbol for N-pin package element
Labels and nets coloring
Selection of entire net
Selection of circuit elements by type
Inserting bitmap into Symbol Editor
Copying/pasting drawing in Symbol Editor
Improved drawing grid
Search circuit elements by mask
---